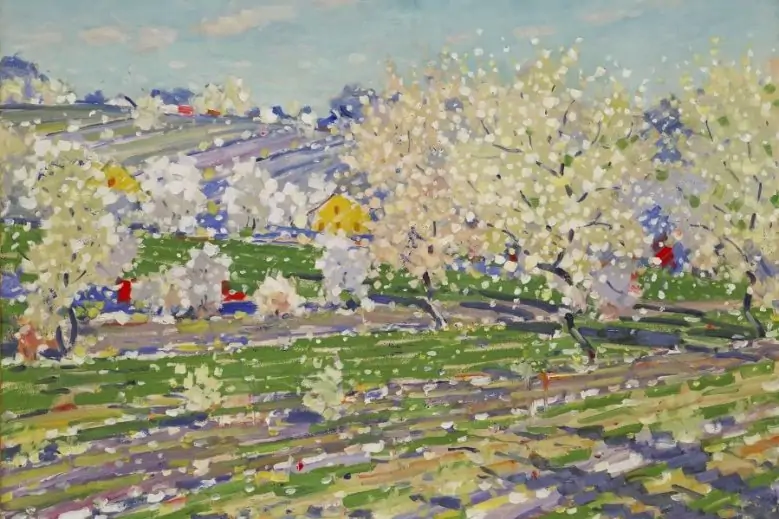 The exhibition is dedicated to the 150th birthday of the outstanding Latvian landscape painter Vilhelms Purvītis (1872–1945). The founder and most ambitious moderniser of national landscape painting, he is recognised as one of the key figures in Latvian visual art of the first half of the 20th century.
At the turn of the century, this accomplished painter of snow and early northern spring was noticed in St. Petersburg, Paris, Munich, Berlin, Vienna and other European art centres.
In Latvian art history and public perception, the name of this European Latvian classic has become one of the symbols of national identity. As poetic archetypes, "Purvītis-style" images, motifs and moods retain their presence in our sense and understanding of the landscapes that surround us. The painter's vision of his native northern nature, as well as his classically composed ideal Latvian landscapes in changing seasons, are considered to be the canon of national landscape.
Purvītis deserves particular recognition as an implementer of the idea of higher artistic education and one of the initiators of the cultural policy in the independent Latvian state, as the first rector of the Art Academy of Latvia and head of the Landscape Painting Department, and at the same time – as director of the prestigious Riga City Art Museum (now Latvian National Museum of Art), creator of the national art collection and organiser of international exhibitions.