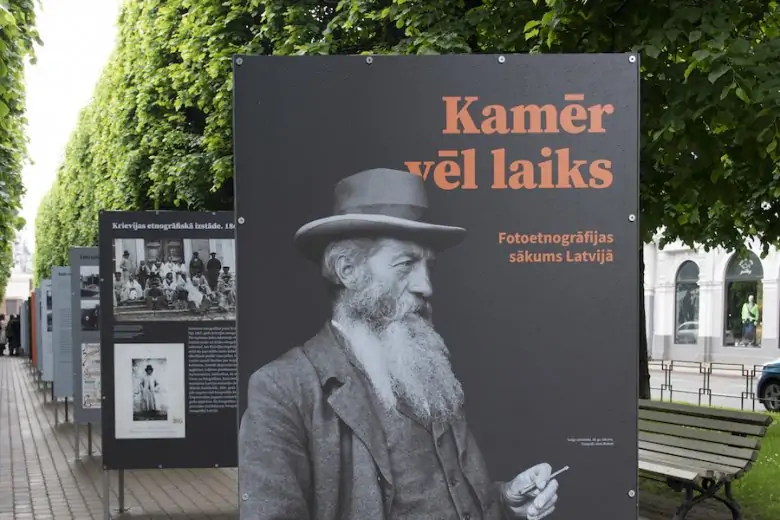 Since the invention of photography in 1839, it has rapidly found its way into a wide variety of fields. In ethnographic and anthropological research, photography has become a standard method of documenting people's lives more accurately and objectively.
The oldest known ethnographic photographs in Latvia were taken in the 1860s. They are closely related to the national movements when nations – including Latvians, bound together within political boundaries of European empires, began to acknowledge themselves as independent cultural nations. Along with linguistics and history, ethnography became a form of national self-affirmation, and photography, a modern and fast-growing visual medium, became an effective means of collecting and promoting traditional cultural heritage.
The story of the beginnings of photo-ethnography is closely connected with outstanding, selfless, enthusiastic photographers who became pioneers of Latvian professional photography and promoters of social responsibility, encouraging everyone to document the vanishing heritage of traditional culture through photography.
The exhibition texts by scanning QR code are available also in English. The suggested exhibition route starts from Kalpaka bulvāris.